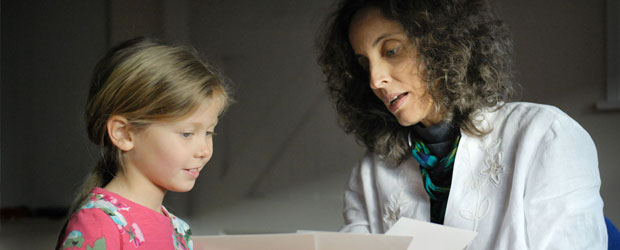 Speech & Language Therapy
Speech and language therapy can help people with a wide variety of speech, language, and communication problems, enhancing their ability to effectively participate in interaction with others. Language is also the medium through which learning takes place, so that speech and language therapy can play a vital role in helping children and young people to better access the school curriculum and maximise their academic potential.
At Positive Leap, Jill Redgrave offers speech and language assessment and therapeutic intervention for children and young people aged from two to eighteen years with the following range of needs:
Speech delay/disorder; that is, a delay or disorder in development of speech sound production
Language delay/ disorder (both comprehension and expression)
Learning disabilities and differences
Auditory processing disorder
Attention, listening, and play difficulties
Reading/writing difficulties, specifically those with underlying phonological awareness problems
Jill's approach to working with children and young people and their families involves use of specific, targeted activities which are tailored to the age of the client. For young children, she uses a variety of hands-on, fun activities to achieve her therapeutic goals, whilst with secondary school students, she encourages active participation in all activities presented. Parents and carers are encouraged to gain understanding of the therapeutic process in order to facilitate transfer of newly-acquired skills into other settings.
Jill Redgrave qualified as a speech and language therapist in 1987 with a BA(Hons) degree in Linguistics and Language Pathology from the University of Reading, England. She has worked in a variety of settings in both the Bahamas and the UK, working in the Ministry of Education speech and language therapy department in the Bahamas as well as in NHS community clinics in Manchester and East Cheshire. In addition, she has provided speech and language therapy to international paediatric populations over a period of fourteen years as a private practitioner in mainstream education settings (including IB World schools), special education settings, and private clinics.
Jill is a member of the following professional bodies:


She holds an advanced DBS disclosure certificate.
Contact details
Jill Redgrave, BA(Hons), MRCSLT, MASLTIP, HCPC(reg)
Paediatric Speech and Language Therapist


07794 585809


jill@positiveleap.co.uk