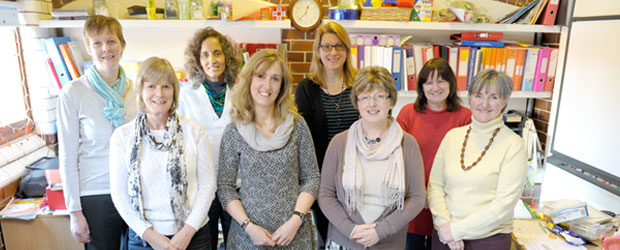 About us
Positive Leap was set up to meet the demand for specialist assessments and tuition. Support is provided for children and adults with a range of Specific Learning Difficulties and for those experiencing literacy and numeracy difficulties. In addition advice can be given regarding appropriate access arrangements for exam candidates. Positive Leap also has two fully qualified Occupational Therapists, a Counsellor, Speech and Language Therapist and Educational Psychologist.
Our aim is always to improve opportunities for learning and to help parents and teachers to understand how they can also contribute to this aim.
Positive Leap is run by Jayne Evans BEd hons, MA Ed, AMBDA, AMBDA Numeracy, CCET; a specialist teacher with 17 years experience of working with individuals with Specific Learning Difficulties (SpLD) from age 5 through to adulthood. She has worked in both maintained and independent schools and has supported students with SpLD at university; in addition she has held lecturing posts at two universities. Jayne also co-ordinates the Dyspraxia Foundation in North Wales and Shropshire. This has contributed greatly to her knowledge of dyspraxia and she has a deep understanding of the difficulties faced by both children and their parents. She is a member of Patoss, NASEN, Afasic, British Dyslexia Association, Local Dyslexia Association and is a Professional member of the Dyspraxia Foundation. She is also a member of the Dyspraxia Foundation's Education Panel.
Our Specialist Teachers have a range of experience in catering for the needs of individuals with a variety of Specific Learning Difficulties. All teachers at Positive Leap have professional indemnity and public liability insurance and hold a DBS Certificate.