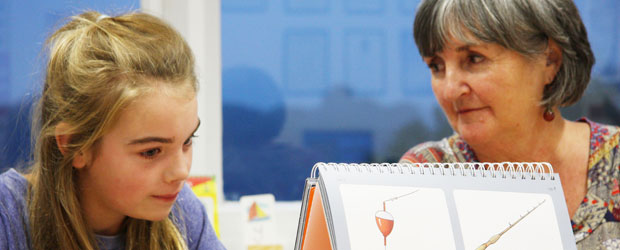 Assessments
Full diagnostic assessments for Specific Learning Difficulties can be carried out at Positive Leap. These generally take around three hours and may be completed over one or two sessions, depending on the individual being assessed. Assessments cover underlying ability, cognitive processing and attainments in literacy (and numeracy); further diagnostic assessments are carried out where appropriate. The written report produced following an assessment is detailed, with broad recommendations for support and accommodations.
Assessments can be carried out by one of our Specialist Teacher Assessors or by our Educational Psychologist.
Ros McCarthy BA, MA, AMBDA, APC, and Janet Barlow BA (Hons), PGCE, AMBDA, APC, both have a wealth of experience in assessing people of all ages and hold current Approved Practising Certificates (Patoss). Ros and Janet are registered as approved assessors with the SpLD Assessment Standards Committee (SASC).
An assessment leads to improved understanding of an individual's needs, which can be both reassuring and informative not only for the person with the Specific Learning Difficulty, but also for the people around them. Such an assessment can help teachers and tutors appreciate that students requires teaching according to how they best learn, whilst accommodating their particular needs. Specialist Teachers and Therapists at Positive Leap can work together to create combined, comprehensive assessments and intervention plans.
Students applying for university need to have an assessment report carried out after their 16th birthday, with recommendations for access arrangements in tests and exams. The diagnostic assessment report can be used to apply for Disabled Students' Allowance (DSA), a fund designed to pay for support to level the playing field for students in Higher Education.
Jayne Evans and Janet Barlow are also Irlen Syndrome assessors, qualified to identify individuals with visual stress. Children, and sometimes adults, report visual distortions when they read due to visual perceptual difficulties. Coloured overlays can be provided at Positive Leap to eradicate some of these problems.