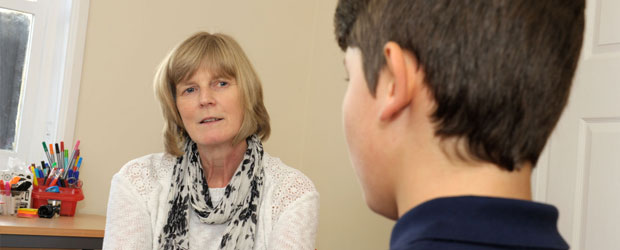 Counselling
Counselling is a type of talking therapy that provides a safe and confidential space to talk and explore difficult feelings. Counselling aims to help us deal with and overcome issues that are causing emotional pain or making us feel anxious and distressed inside.
Life can bring many challenges whether it is at school, at work, in families and relationships or difficulties that arise from within. Making space in life and taking time to focus on these difficulties and challenges in a calm, non-judgemental environment can really help.
A counsellor is trained to listen with empathy, and will work to help make sense of negative thoughts and feelings. The counsellor is there to support and respect views without judgement. They won't usually give advice, but will help discover insights into problems and work to enable a better understanding of them.
Alison Humphreys is a Counsellor who is happy to see both children and adults who may be struggling with issues such as:
Stress - relating to school, friendships, work, family relationships, growing up
Depression or low mood/anxiety
Bereavement & loss
Trauma
Abuse
Work/life imbalance
Managing disability/health issues
Alison gained an MSc in Counselling and Psychology in 2013 and has a background of working in NHS as a Physiotherapist where she saw many people struggling with not only their health but also emotional and psychological issues. This inspired her to train as a counsellor as she recognised the value of giving people time to talk through their feelings and work with them to change or accept their situation.
She has worked as a counsellor in a GP practice, helping people struggling with a wide variety of issues. Alison is a Mum of three grown up children, has experience of youth and community work in a voluntary capacity and supporting people living with dementia.
Alison works primarily as a person-centred counsellor working alongside people to enable them to find a way forward. She also offers Cognitive Behavioural Therapy (CBT) and aspects of Solution-Focused Therapy. In addition, she often uses creative methods of therapy such as using art materials, writing, sand tray and modelling which can sometimes feel easier than simply talking.
Alison is a member of The British Association of Counselling and Psychotherapy (BACP) and works within their ethical guidelines. She holds an enhanced DBS disclosure (formerly called CRB).
Contact details

Alison Humphreys Counsellor
MSc Counselling Psychology
Dip Physiotherapy


07582 207972


alison@positiveleap.co.uk